DRAWING
FINAL FANTASY II (PlayStation ver)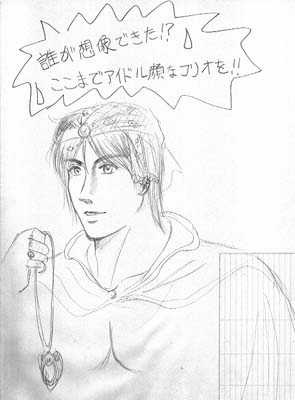 On 31st Oct 2002, FINAL FANTASY(1) and FINAL FANTASY II PlayStation ver were released in Japan.
You know them as "FINAL FANTASY ORIGIN."
Some gamer's magazines show their screen-shoots before they were released, and they really surprised me.

WHO COULD IMAGINE FRIONIEL WITH SUCH A HONEY FACE!?
(I wrote that in the picture in Japanese)

And, I was surprised at one more pont.
I don't know the reason, but the characters' design in the PlayStation ver are so different from the original by Yoshitaka Amano.